Free PC Games at Epic Games Store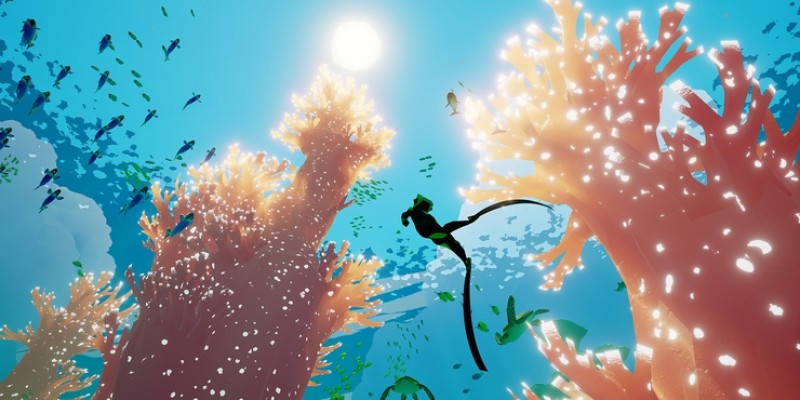 Do you like the titles developed by Epic Games, a well-known video game development company? Only on Epic store, you'll find its newer products. We believe that soon more developers will use this online commercial platform to release their titles exclusively. At the moment it is allowed to buy, launch, play, and update the games built into Epic Games' launcher application. Or you can just get those ones which are available over the web.
From time to time, the beneficial deals are arranged on Epic store. That is why you'd better cope with the details of this opportunity and track the news to come to the right place at the right time. Like this time!
Celeste
This is a platformer suggesting beautiful stories with expressive depth. Be ready to complete levels full of challenges.
Celeste is an Indie pixel-perfect action game released in 2018. It was developed by Matt Makes Games and contained some violence, mild language, and other things, which are not allowed for kids under 10.
The gameplay is of a puzzle platformer type with 2D graphics where you navigate a boy who should solve puzzles to stay alive. The dark environment creates a particular atmosphere that adds intrigue.
ABZU
This adventure title was developed by Giant Squid and released in 2016. In the beginning, you will find yourself in an immersive ocean world, which is both calming and mysterious. Graphics are so marvelous that you should launch it to enjoy the scenery. The underwater world which you are suggested to interact with is designed with unprecedented details. But the gameplay is quite simple.
The game can be completed in several hours. You will navigate a diver who is swimming all the time. There is merely a plot here. In general, you will discover the things around you. If you have never been engaged in diving before, after you play this game, you will get a new dream of diving in real life.
The End is Nigh
This title is for adult players and not recommended for gamers younger than 18 due to its mature content. The End is Nigh is a platforming adventure game where you will find yourself in an empty world where almost everybody is dead. You will navigate the only survivor, Ash, a fan of video games that tries to find his joy in this awful world. He is expected to solve tasks, complete challenges, and overcome obstacles.
There is an enemy out there, and you should avoid it to stay alive, which is not that easy. Still, it's a lot of fun making your way through the levels, meeting dangerous animal-like creatures and other things. Be ready to meet other people too.
Free At Last
We hope that the article has brought good news for you and you will jump at the opportunity to discover new marvelous titles free of charge. Please, share this information with your friends and leave your comments below. Let us know your opinion.