Fortnite review
One of the best games in the battle royale genre, Fortnite offers a unique combination of building and shooting with its own distinct style. Download Fortnite and fight to be the last one standing.
Storyline 10/10
Being a chaotic free-for-all massacre as it is, Fortnite quite predictably lacks any kind of background story for this eternal fight. In fact, it doesn't even bother to offer a tutorial of some sort: players are left with trial-and-error and have to figure even the most basic mechanics themselves. Still, such learning curve isn't frustrating, even a little bit – all thanks to outstanding gameplay.
That is the main reason Fortnite is considered one of the best multiplayer games of recent history and has such vast and devoted fanbase. Sure, it may sound banal: up to 100 players are dropped onto a constantly shrinking map competing to gather weapons and ultimately to become the last person standing. But what really gives it depth is precise combination of wayward building and shooting mechanics.
In contrast to most other games in the genre, fights in Fortnite are swift and deadly. This system requires more than just aiming and firing – tactics and personal skill count as well. But what truly can make a difference and what sets Fortnite apart from any other game is its brilliant building system. Almost every object in the world can be mined for resources which can be used to create walls, stairs, and floors.
Such toolset doesn't seem much at first – but possibilities are truly infinite. This makes quick thinking outside the box and pure skill more useful than in most similar games. And the first victory can be achieved in many ways with none of them being entirely right or wrong.
Graphics and Sound 8/10
Graphics are another thing setting Fortnite apart from other battle royale games. Instead of a realistic landscape with pale colors, you'd expect from a war zone, players land on a colorful island looking like it belongs more in a cartoon. It doesn't mean that models and animations aren't up-to-date, but some players may find its overall atmosphere a little too cheerful.
Some players have criticized the iOS version graphics, but there are almost no differences between it and PC or PS4 graphics. Sound effects are fine as well, everything shoots and blows up just the way it should, adding a little bit more to the immersion of the game.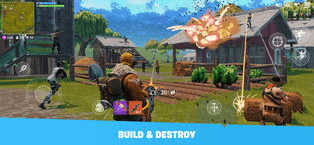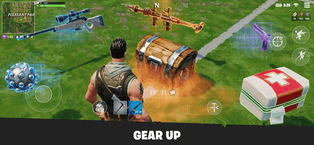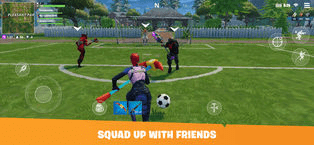 Related games