Red Ball 4 review
The easy and fun physics-based game where you play as a brave ball who went on a journey to save the planet. Solve puzzles, overcome obstacles to achieve your goal. Nice game to stimulate your brain and finger muscles. Click, jump and hit - all you need to play this game.
Storyline 7/10
Surprisingly this game has the plot - evil black square wants to turn all circles in the world to squares and the round planet itself too. So you, as a ball have to catch the evil square and destroy it. The path to the square is all about solving puzzles about how to better overcome obstacles: cliffs, hills, rivers, rocks, etc. You have 3 lives for each play, you can be killed by drowning and by little black squares - your enemies - if you hit them from the side. But you can kill them by jumping on top of them.
You move with the arrows on the left side of the screen and click the jump button on the right. You have to keep in mind the speed you move with and the angles you're coming from to overcome any height and length of the jump successfully.
There are 8 balls available to play with (basketball and football along with some fruits and berries) which you unlock with more experience. If you follow the app's Twitter and Facebook pages you'll get new balls unlocked. If you buy a Premium user (2$) you will unlock all the levels, will see no ads and will have unlimited lives. You can also purchase Red Ball 4 merch.
Graphics 4/10
Simple cartoon-ish graphics, not colorful enough in my opinion - simple pure basic colors. The characters are drawn with no extravagance or something special. I think the creators could make more ball shapes and more variety to levels' scenery. You see very basic grass, ground, sky, and sun. The stars which you have to catch while going through a level also not exciting enough, they're not bad but, again, basic. At least there's some additional animation in the game when your ball dies or hits something. Pretty decent animation response from the physics in this game - swings, breaks, heavy objects, etc. In general, it feels like all avocation and graphics in Red Ball 4 had been taken from stock animation if one exists, same for every cheap game.
Sound 3/10
Very simple sound not adding anything special to the gaming experience. It's just electronic bit playing on a loop which is rather annoying. Basic sound effects for jumps, hits, and rolls. Wish it could be better.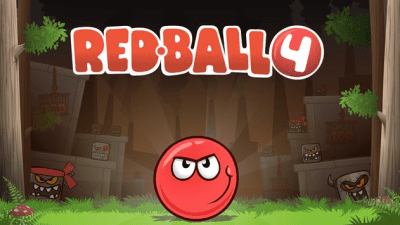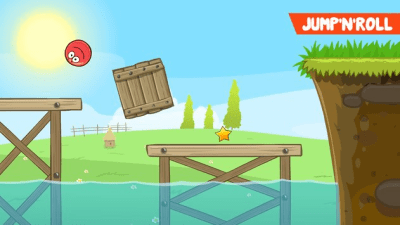 Related games