Rocket League review
Rocket League is a vehicular soccer video game. Being extremely popular it remains its charm even after years of its release. It can boast of comprehensive controls and smooth competition. It definitely has esports potential looking quite impressive. The combination of races and soccer makes it amazing and unusual.
Storyline 10/10
Rocket League is played in a simple way. Driving is very accurate and maneuvering. Also, you will appreciate the mechanical depth allowing you to apply the most complicated strategies. Being a balanced multiplayer, this title invites you to drive on the arena floor and play soccer with other players. The different cars are available. There are the paid-for downloadable cars, which can be a little bit faster or more powerful, but you can enjoy the free variants because these slight differences will matter only at the most advanced levels. In general, all the vehicles are nice being able to perform in various ways. They can dodge and jump. You can drive across ceilings and up walls.
Here there are casual and competitive Online Matches. Also, you can try the offline Season Mode rich in various features. Playing the "Mutators" you will be able to change the rules as you like. The Extra Modes are available being focused on hockey and basketball. You are suggested to apply over 500 trillion cosmetic customization combinations and enjoy the diversity of the game. If you participate in the online matches and complete the so-called Weekly Challenges, you will be able to get the superb rewards.
You can consider the in-app purchases to enhance your playing experience. If you want to earn unique rewards like the fresh Battle-Car, buy the Rocket Pass Premium. Also, you can benefit from Esports Shop where there are various wheels, decals, and Player Banners representing the popular teams in the sport. Just pay for them and enjoy.
This game will not require more than several minutes of your time during a day to provide you with a lot of fun. It is easy to play and it can be difficult to refuse playing. The title is damn addictive. It continues to grow, pleasing you with more interesting opportunities. It delivers the entertainment that FIFA is not able to offer because the game is not the soccer itself but its unique alternative looking very different with those cars replacing the human players. The concept is just enough to become an esport and not only the game. The great execution adds to this perspective.
Graphics and Sound 10/10
The graphics are stunning here. The game has a neon-coated look with the detailed beautiful vehicles and nice arenas. You will admire the vivid colors and high customization. Though, you can feel the lack of visual effects in arenas. Sounding is well-suited.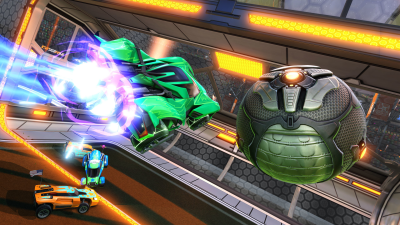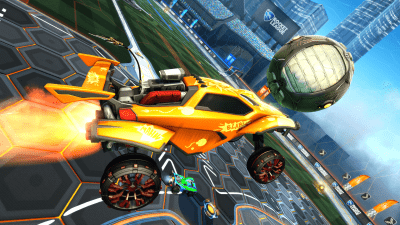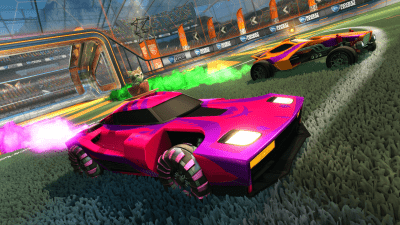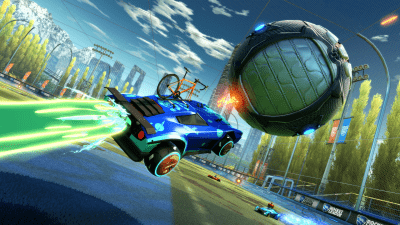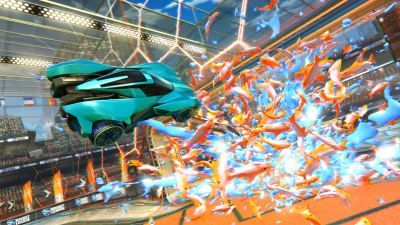 Related games