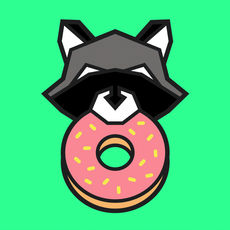 Author:
Annapurna Games, LLC
Regenerate-now.com is not an official representative or the developer of this application. Copyrighted materials belong to their respective owners
Donut County review
Donut County is a story-based physics puzzle game where you play as an ever-growing hole in the ground. Meet cute characters, steal their trash, and throw them in a hole.

WHERE TRASH IS TREASURE
Raccoons have taken over Donut County with remote-controlled trash-stealing holes. You play as BK, a hole-driving raccoon who swallows up his friends and their homes to earn idiotic prizes.

When BK falls into one of his own holes, he's confronted by his best friend Mira and the residents of Donut County, who are all stuck 999 feet underground… and they demand answers!

THE HOLE KEEPS GROWING
• EXPLORE every character's home, each with their own unique environment.
• MOVE the hole to swallow up their stuff, growing bigger each time.
• COMBINE objects inside for crazy effects: cook soup, breed bunnies, launch fireworks, and more.
• CATAPULT things back out of the hole. You can use it to solve puzzles...or just destroy stuff.
• DEVOUR everything. The hole won't stop until the whole county is all gone.

Donut County was created by Ben Esposito, designer on What Remains of Edith Finch and The Unfinished Swan. It is the result of six years of solo development, dozens of donuts (for research), and one fateful encounter with a raccoon.
Unfortunately, professional review of the Donut County app is not yet ready. This app is on the list and will be reviewed in the nearest feature. Meanwhile, you can find more from the official description below.
If you have something to say about this app and make own review - write us. We are looking for talented app critics!
Become a critic
Donut County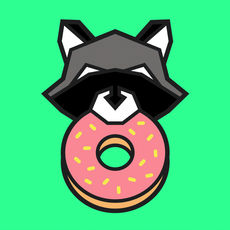 Related games